---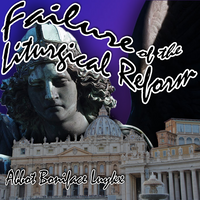 For the past several years, Bishop's Conferences from English-speaking countries have been wrangling about the translation of the Roman Missal issued by Pope John Paul II during the Jubilee Year 2000. Final revisions are to be approved and implemented in 2010.
Why has the New Mass needed so many revisions? Is there more to the process than simply translating Latin to English?
The Failure of the Liturgical Reform is a candid interview with one of the last surviving authors of the Second Vatican Council.
As you listen to the eye-opening revelations of Abbot Boniface Luykx, you'll discover the real inside story of how the Council's noble ideals for Liturgical reform went astray during the following forty years of implementation.